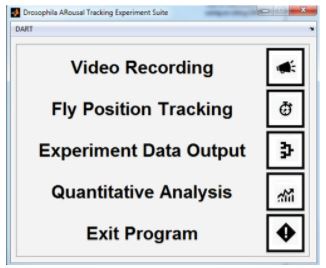 WE ENSURE THE INSTALLATION, TROUBLESHOOTING AND UPDATE OF THE DART systemFOR ANY LABORATORY PURCHASING HARDWARE.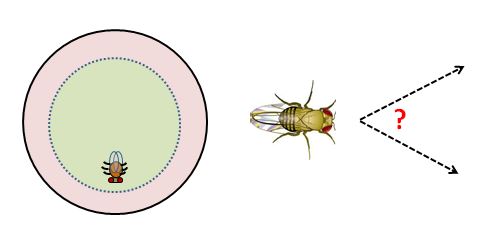 WE CREATE SPECIFIC FUNCTIONs MATCHING YOUR EXPERIMENTAL NEED.
WE ARE COMMITTED TO HELP AND GUIDE YOU TO DESIGN AND ANALYZE YOUR EXPERIMENTS.
DART SOFTWARE
"The DART system is a software package developed using Matlab (Mathworks, MA) that is specifically designed to record, track and probe arousal in Drosophila melanogaster. DART offers the freedom to design simple or complex stimuli trains easily and combine several experiment types one after the other. You can record your experiments over multiple days and more than 100 flies can be tracked simultaneously. A built-in analyzing interface allows you to output and analyse your data. Finally you can create, add or upload new functions. You will find on the website all the information related to the DART software: how to build it and set it up, how to establish your own protocols, and how to analyse the data."
AS THE DART PROGRAM CAN'T BE HOSTED AT THE MOMENT ON OUR PLATFORM, SEND US A MAIL AT INFO@BFKLAB.COM AND WE WILL DIRECTLY GIVE YOU THE PROGRAM FREE OF CHARGE.
We provide installation and troubleshooting of the DART. However, you can install it yourself. You will find the "Installation Document" to install the DART program here and we will then send you the software installation package.